Singer-songwriter Mica Tenenbaum and producer Matthew Levin combine to form the Los Angeles synth-pop duo Magdalena Bay. With a prevalent, on-the-pulse social media presence and a highly regarded single rollout, does their debut album live up to expectations?
The title track opens the album with rhythmic, driven percussion and overloading sensations from the get-go. Having established the duo's intense pop stylings, the opener is quickly followed by 'Dawning of the Season', which lays down a thumping bassline under celestial, psychedelic synths and cool, lazy vocals.
The kind of formulas used in the opening tracks become a running theme on the record, but never really grow old, with subtle stylistic differences and varied songwriting allowing the LP to retain a freshness throughout.
The album hits a purple patch with 'Secrets (Your Fire)' that it never truly departs from. Creative production incorporating synths that feel almost reminiscent of Dr. Dre-produced G-funk amalgamates with more drifting, ethereal vocals to form a truly memorable moment.
'You Lose!' is a truly unique, dense and noisy track that combines acoustic guitar with tempestuous video game inspired production. The bassy, dark 'Something For 2' then transitions nicely into the bouncy lead single 'Chaeri', which flutters and glides into the 'Halfway' point of the album comfortably.
By this point the duo have made a definitive statement of consistency. Each song on the record has retained a ridiculous standard of production, with Levin's danceable house and chillwave stylings complementing a more mainstream pop sound flawlessly. Tenenbaum's vocals and songwriting, likewise, adapt effortlessly.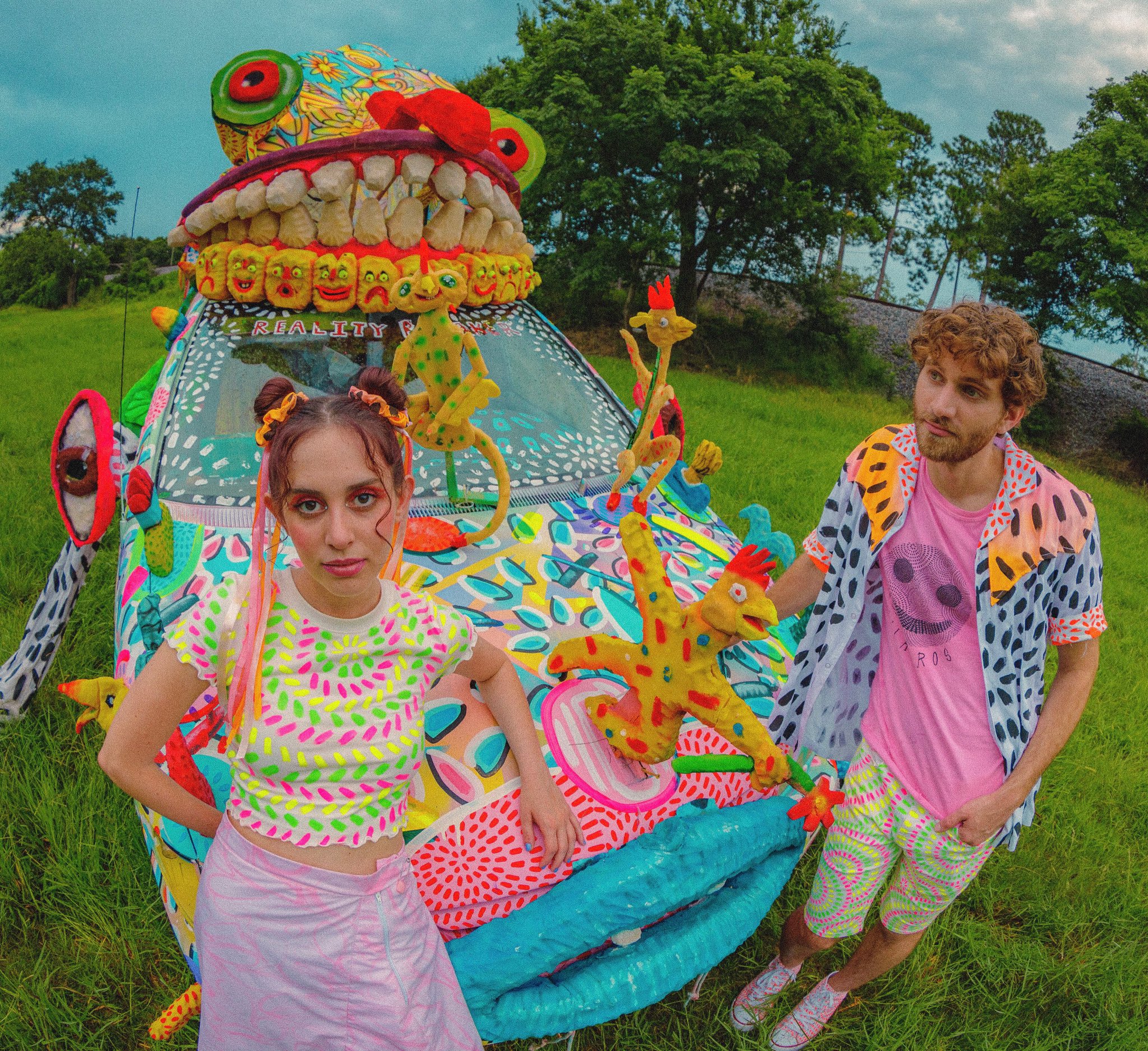 The remainder of the LP maintains captivating, bass-driven and synth-topped stylings, carrying the baton forth with minimal error. Hypnotic synth basslines form a rigid spine on 'Follow The Leader', with subtle, highly augmented vocals drawing a dreamy atmosphere atop.
'The Beginning', a contradiction of a title, concludes the album in style, winding up with delicate keys before leaping into joyous, energetic dance-pop. "So, if you feel low, sit back, enjoy the show, like a kaleidoscope, in technicolour tonight" feels like a fitting chorus to encapsulate the album itself. After building up the feel-good energy, the track explodes into an arpeggio synth solo, a fitting victory lap for an expertly produced project.
Mercurial World is a pretty remarkable debut. Maximalist and unignorable, the album feels like an explosion of energy and colour. For those drawn to daring, magnetic synth-pop such as Grimes' Art Angels or Charli XCX's Pop 2, this is for you.
4/5
(Visited 12 times, 1 visits today)