Electronic Arts is set to release The Sims 4's My Wedding Stories game pack uncensored in Russia after fan backlash, setting a precedent for releasing LGBTQ+ content in homophobic countries.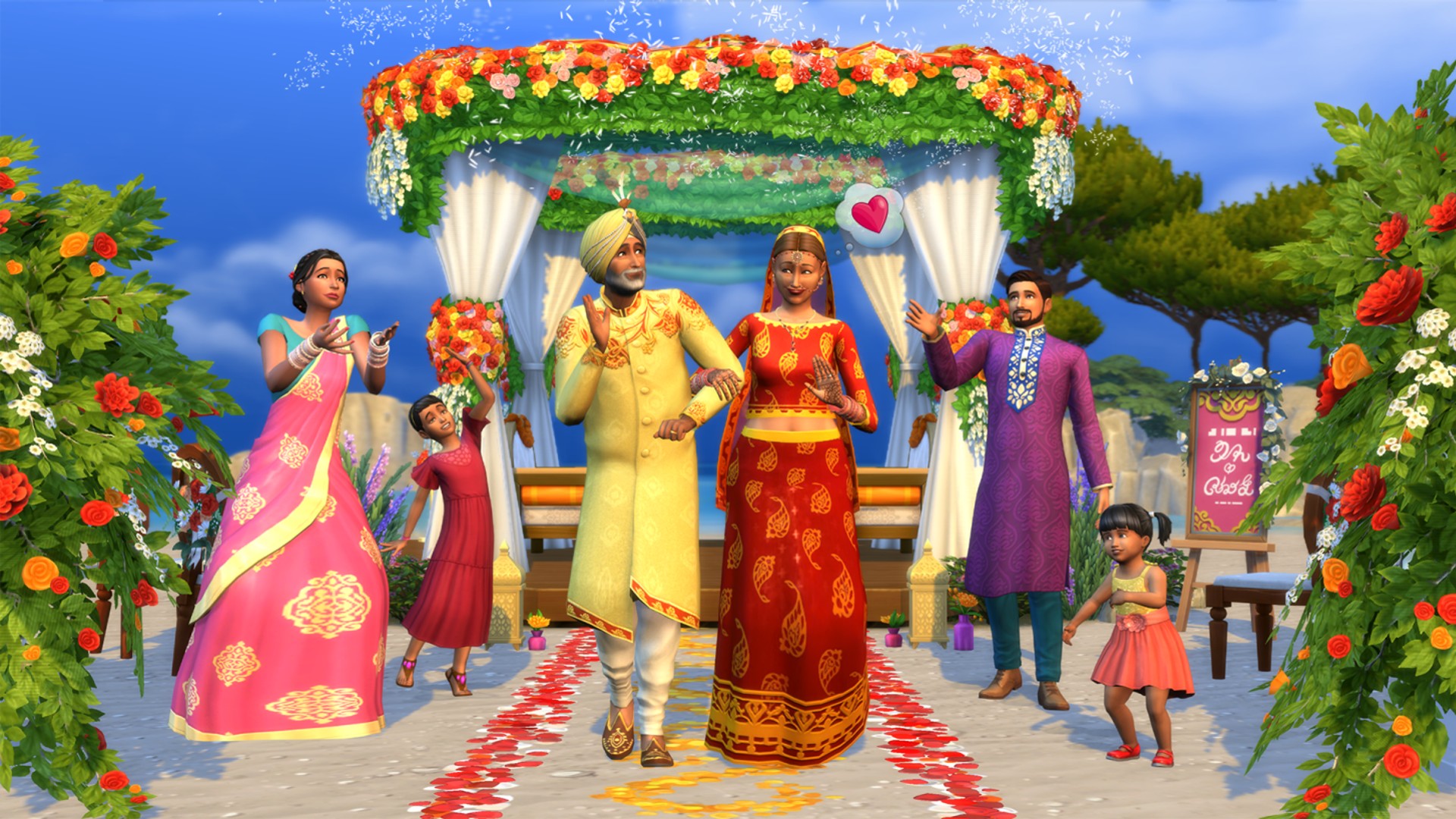 The announcement came after fans in Russia rushed to the internet creating an online petition with over 10,000 signatures and spreading #weddingsforrussia when EA stated they would not be releasing the game pack in the country. 
The Sims series has a history as being a trailblazer for LGBTQ+ representation in gaming, though in the original game the ability to have same-sex couples largely happened due to a miscommunication. The creative team had originally decided not to include this ability, but the programmer did not get the memo.
The demo at E3 that showed two female Sims kissing shocked audience members, though the function was allowed to stay, and the series has become a global hit over the years, allowing gamers to be whoever they want to be in the game, and continuing to widen the range of experiences. 
This concept is particularly important in homophobic countries as it allows an alternative platform for exposing concepts of sexuality that aren't particularly well taught in schools, if talked about at all. It allows gaming to be a true escape for people and helps to normalise homosexuality in society.
There was some confusion as to why EA initially chose to withhold the release of this game pack in Russia with the company stating that they did not want to release an edited version as "holding back Cam and Dom's [same sex] story meant compromising the values we live by."
However, EA would not have had to compromise in any way to comply with Russia's controversial 'homosexual propaganda' laws, which have illegalised 'promotion' of homosexuality to children. The game itself already has an 18+ rating in Russia to comply with this so, under the age restriction, and with no issues raised with them by the Kremlin, there was no problem with the My Wedding Stories game pack being released. 
Fortunately, the game pack has now been released and the protests on social media have helped show that, if not the government, then society in Russia is changing and that not everyone who lives there should be associated with homophobia. It has been a win for the Russian LGBTQ+ community and will hopefully prompt further promotion of non-normative gender and sexuality in Russia in the future. 
(Visited 39 times, 1 visits today)