Dublin prodigies Inhaler kept Newcastle enthralled in an anthemic set, completing an evening of quality music and distinctive personalities.
The NUSU was treated to two engaging support acts prior to the arrival of the main event, with Scottish artist Dylan Fraser first up. Unleashing his own brand of distorted, nocturnal electropop, Fraser made sure to leave a mark on the audience, with his striking vocals cutting through often explosive instrumentals. Short but sweet, the set list was a juxtaposition of chaotic, thunderous tracks like 'The Storm', and more ethereal, melancholy moments such as 'Losing Sleep'. Further endeared by his down-to-earth on-stage interactions, Fraser ended his set to healthy applause.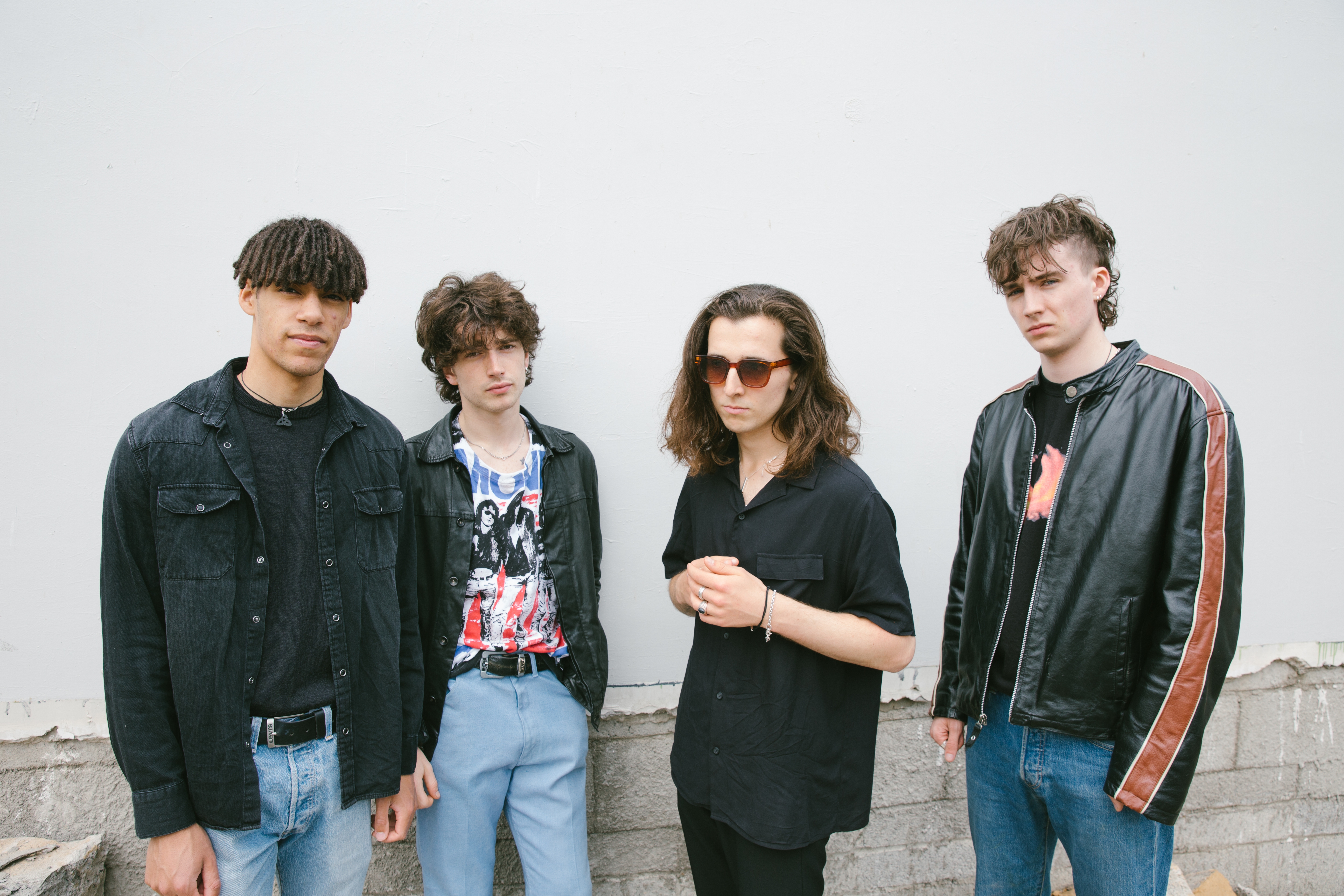 Second out of the gate was Wet Leg, who displayed a willingness to have fun from the get-go. The Vectensian unit, who record as a two-piece, appear on the verge of something massive, and delivered a performance worthy of great acclaim. Singer Rhian Teasdale exhibited a formidable vocal range and stage presence, gliding between various styles of delivery and acing them all. From quick and intricate, to clear and stylised, to wild and witty, to breezy and soaring, the vocals were excellent.
The main act arrived soon after, with Inhaler arriving on stage to a cacophony of cheers and acclamation. Despite only recently releasing their debut album, It Won't Always Be Like This, they already carry with them an impervious aura of stardom. Within moments of arriving on stage, the rising indie-rock stars had the crowd wrapped around their fingers, establishing a cool composure that was maintained throughout the show. Having assembled a singable, instantly recognisable catalogue of tracks, there was scarcely a moment in which hands weren't in the air for the Irish four-piece.
Inhaler already carry with them an impervious aura of stardom.
It's unsurprising to learn that Inhaler have been together since their school days. Relying primarily on the telepathic understanding that comes from many years of playing together to keep things rolling, their chemistry shone through without any need of direct interaction. Each member contributed to the sounds that sewed together neatly, with frontman Elijah Hewson's soaring vocals taking centre stage.
Inhaler showcased a plethora of special moments during their set. Opener and LP title-track 'It Won't Always Be Like This' quickly ignited the crowd with its contagious energy. 'Ice Cream Sundae' had hands in the air throughout, while 'My Honest Face' allowed the band to show off, driven by the rampant rhythm section and accompanied by chilling, atmospheric production. 'My King Will Be Kind' had fans screaming the lyrics, prompting an electric moment in which Hewson raised his mic to the crowd, who sang the chorus in unison.
Charisma was the word of the day at the Student's Union, with Inhaler and both support acts leaving a scintillating lasting impression.
You can still catch Inhaler on their 2021/22 tour - tickets available now.
(Visited 63 times, 1 visits today)