The classic Mario Kart Wii has taken a blue shell in sales by its successor Mario Kart 8 - surpassing the cult classic seven years after its release on the WiiU. But, how did this happen? What makes Mario Kart 8 better? Let's take a look.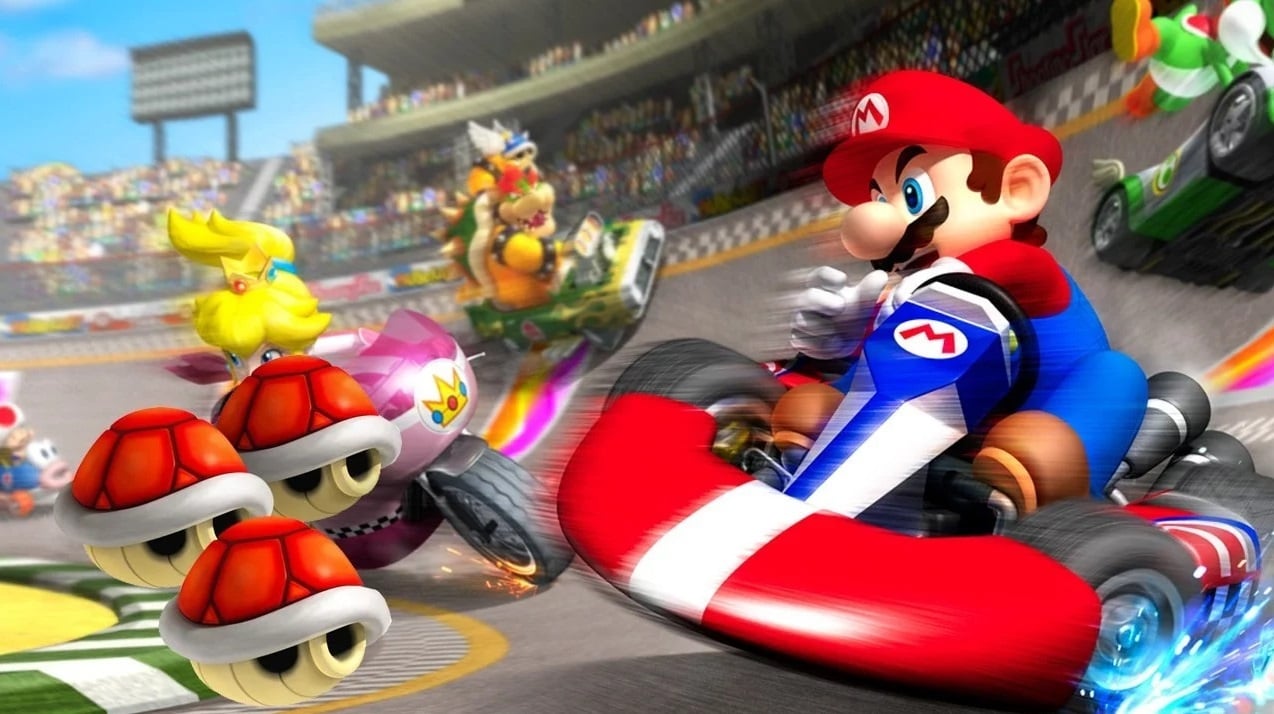 In November this year, Nintendo Switch's Mario Kart 8 Deluxe managed to surpass it's predecessor Mario Kart Wii in respective sales. The classic Wii game, released to console in 2008, holds a grand total of 37.38 million copies.
Now in 2021, the 2017 release Mario Kart 8 Deluxe has racked up 37.8 million copies. This 'deluxe' version however, shouldn't be confused with the base game. The original Mario Kart 8 was released in 2014 for the Wii U, with the deluxe version being for the Nintendo Switch.
Having played both games for extensive periods of time, its easy to notice they are polar opposites in many ways.
2008's Mario Kart Wii was, in some ways, similar to its predecessor, Mario Kart DS. Wii offered many new features, such as: ramps, bikes, characters, tricks and wheelies, online wifi racing (my personal favourite) and a wide variety of terrains in tracks with new heights to explore.
This meant that when Mario Kart 8 was released, it completely changed the game. I vividly remember watching the preview content for it around 2013. Nintendo gave us anti-gravity, as well as new items and new characters. Despite some of these features returning from the comparatively less successful Mario Kart 7 for 3DS, Nintendo's MK8 was a breath of fresh air for gameplay.
What must be considered is the far different circumstances the world was in between these two games. When COVID-19 hit in March 2020 and we adopted to 'stay at home', the Switch became a distraction from the outside world.
In fact, Nintendo Switch sales have soared since last March. As of September 2021, 91.59 million consoles have been sold. This new era of console gaming combined with the ability to download hundreds of games from the Nintendo E-Shop made the switch the perfect lockdown companion. This, I believe, helped its sales dramatically.
What must also be considered is the various new features the 'deluxe' version of the game featured to entice buyers. Specifically, the DLC from the Wii U game was included in the base game of the Switch version. The Egg, Triforce, Crossing and Bell Cups gave players 16 brand new/remastered tracks alongside characters like Animal Crossing's Isabel and Zelda's Link.
Comparing this to the Wii iteration, it had no significant updates like MK8 did. The game stayed dormant, with the only long term redeeming quality being Nintendo WFC. Of course, it was still playable, but it could have done with a reboot - perhaps a Mario Kart Wii: Deluxe?
Having played both games for an ungodly amount of time it's hard to say whether it's surprising to see MK8 eclipse Mario Kart Wii. The Wii's Maple Treeway and Coconut Mall will always be synonymous with the late 2000's, but Mario Kart 8 represents the future of the franchise and the benchmark for Kart games heading into the 2020's.
(Visited 13 times, 1 visits today)