Company Inflexion Games recently released a trailer for their new game Nightingale which they hope to release on PC later this year. Nightingale is an open world fantasy game with a mystical Gaslamp Victorian aesthetic – it looks beautiful!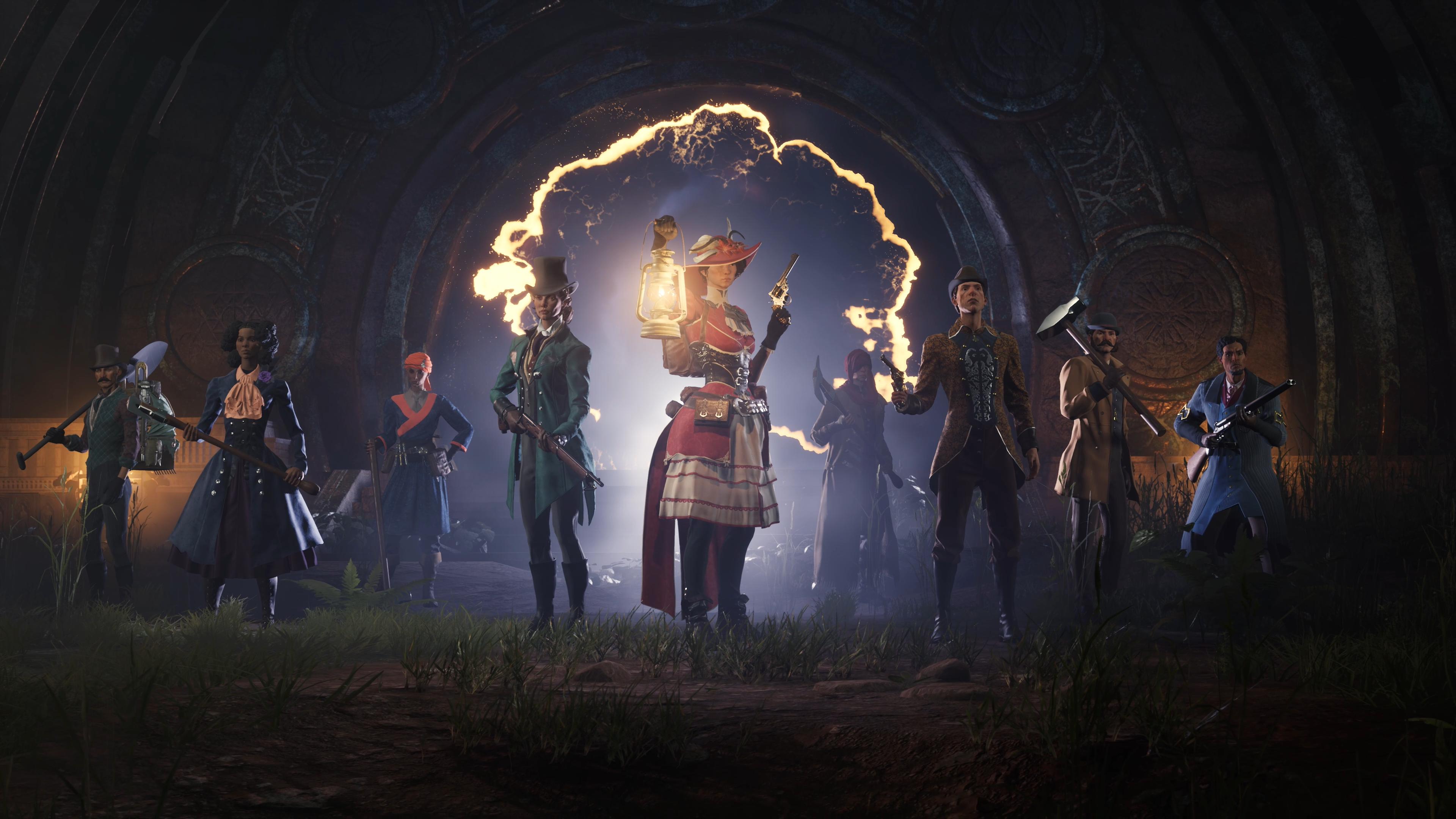 Stranded in the Fae realms, cut off from our world by the collapse of an 'arcane portal network', you are left to fight and survive in a labyrinth of realms wrought with mysteries and perils. The search is on for the way back to the last haven of humanity: Nightingale.
Though we only have a taste of what is to come, Nightingale looks to hold a lot of promise. There looks to be a vast range of areas and environments to explore, the trailer displaying deserts, swamps and forest and the potential for others as well. It also hinted at a selection of giant, beautifully constructed creatures to act as bosses to fight. The artistry of the lighting has particularly enhanced the appearance of all environments and creatures in the game. Lighting design can make or break the quality of a game if not executed properly, but from the freezeframes and trailer footage I don't think it is something we need worry about.
Nightingale is marketed as a survival-type game with both construction and conflict aspects, but with an element of progression through these various realms to eventually reach an end goal. They have also opted for the ability to play the game in multiplayer which I have found is somewhat lacking in many open-world and fantasy games or at least not developed enough to participate fully in the initial storyline. In contrast, Inflexion have emphasised this feature, which suggests it will be an exciting option for gameplay.
With Alpha and Beta test coming very soon, Nightingale suggests that excitement is in order as we wait to see what is instore for this upcoming game.
(Visited 25 times, 1 visits today)