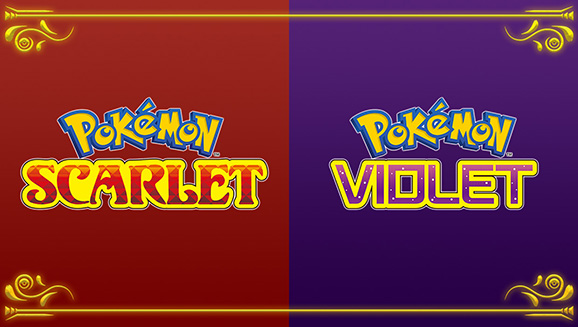 After a bumper 25th Anniversary Pokémon Day Presents last year, it seemed unlikely the Pokémon company would try to top that this year. At just 13 minutes in length, this Presents was a lot shorter, and after mobile games and the Brilliant Diamond and Shining Pearl Shaymin event took up most of the slot, it seemed likely that the Pokémon Legends: Arceus additional content would be the main event.
But out of nowhere came a Detective Pikachu-esque scene with seemingly no context; it turned out to be a big red herring. A flash of light through the window and just like that: Gen 9.
Looking back retrospectively, with Pokémon Legends: Arceus releasing in January rather than November, it seemed almost certain that a new game would release later in the year as well. Given the fact that a new generation is almost always released every three years, the reveal shouldn't really have been a surprise.
Scarlet and Violet are the brand new Pokémon mainline titles, set in an open-world region seemingly based on the Iberian Peninsula.
What we saw
The reveal featured almost exclusively overworld footage with no real insight into gameplay mechanics. We did, however, see wild Pokémon roaming around in open expanses - as we saw in Legends: Arceus. Whilst some areas looked admittedly rough, most of the game looked like an upgrade to Sword and Shield. Little touches, such as more realistic Pokémon textures (Seviper received scales and Magnemite actually looks like metal) didn't go unnoticed.
The Starters
With a new game comes a new starter trio - and this one has got a lot of people talking. Once again in the rock-paper-scissors format of a Grass, Fire and Water-type starter. Admittedly, when I first saw them I wasn't a fan at all, thinking they looked like "fakemons" and struggling to pick a favourite. After talking to fellow Pokéfans, it seemed like a common opinion that at first people didn't like them but after hours of relentless staring they loved them, and I've warmed to them too. In fact, it seems like this trio have received more love than any recent starter trio.
Let's go through them in a bit more detail:
Sprigatito
The grass cat Pokémon seems to be the most popular, with many people falling for its (apparent) cuteness. This one I think is a perfect example of what frustrates me about starter design: they've got a cat, coloured it green and called it a Grass-type. I'd love to see starters that aren't necessarily the typical colour associated with a type but possess physical features in the design which relate it to its type. However, it's growing on me but not my pick as things stand.
Fuecoco
This fire crocodile Pokémon looks like a chilli with the face of an apple. Fuecoco is the Pokémon that I think contributed most to my initial "fakemon" impression. But clearly there's fire in its belly as I warmed to this one much more quickly than the other two. If I had to pick now, I'd be forcing Fuecoco to come with me on my adventure.
Quaxly
Calling this creature Donald Duck would seem like a cliché at this point. I'd be surprised if it didn't have a dedicated meme page but it's goofiness makes me somewhat partial to it at this point.
Ultimately for many, the choice of starter will likely depend on their final stage forms. What kind of adventure faces you and your partner Pokémon is yet to be seen.
Pokémon Scarlet and Violet are set to release in late 2022.
(Visited 28 times, 1 visits today)