Ah, magic is in the air at NUSU tonight. Or maybe it's just an overused smoke machine, but either way, Newcastle University is kicking off a stream of gigs featuring highly-coveted talent with none other than Brighton's praised post-punk outfit Squid.
Warming up the crowd first, though, are Glasgow's KAPUTT. With tunes in the same distorted rock vein as the headliners, the 6 Scots bring delightfully chaotic energy to the stage; both vocalists are shredding their respective string instruments on the ground by halfway through song number one.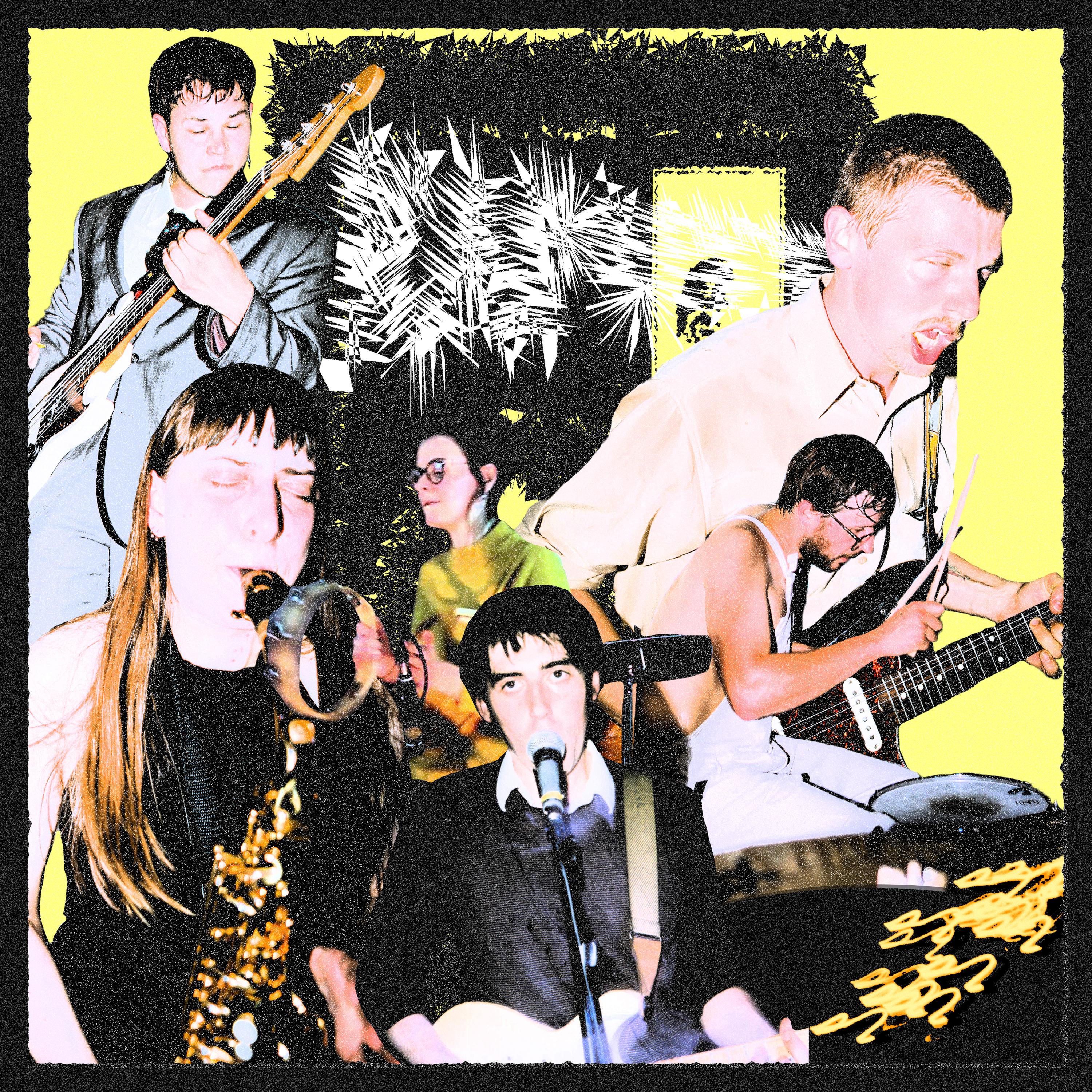 Throughout the set they weave in and out of each other's lead and backing patterns, injecting some audacity into a loud and proud support set. While the act could be honed through some band rearrangement - the frontman seems misplaced - flow and vigour radiate from the future pacemakers, with transitional sections made effective by quality instrumental jams right through to the bold finale.
With the scene set and the crowd limbered up and a few cheap pints of diesel deep, Squid encapsulate a heightened energy level even before they walk on stage. Ollie Judge commands the chaos from his front-row seat on the drums, and god only knows how he exudes such refined vocals while smashing up the kit. Ollie's not the only star here, and all five band members fulfil their vital roles dutifully in order to form a band greater than the sum of their parts.
A bustling room is captivated after just a couple of songs; by the time 'G.S.K.' is whipped out, a moshpit - scratch that, a cesspit - has formed in the centre of the room, and marks the biggest the venue has seen in a while. After a busy festival season for Squid, they've not forgotten how to utilise the sound dynamics of a smaller space, managing to fill every last inch of air with an excellent percussive lead and some on-point brass sections too.
While many more tracks from this years debut LP Bright Green Field unfold live, the core audience is infected with a barbaric and primitive response to these brutal sounds - this is certainly not an infection that a facemask will help you with. Distorted interludes of electronica blend the lines between deep, throbbing, pulsating soundscapes.
'Narrator' proves to be the perfect culmination of their discography - tension is prolonged until the listeners cannot stand it any longer, going feral for any adjustment in sound trajectory. While they go through the motions of a walk-out following this, the inevitable return for one last blaze of glory feels decadent but deserved; extra, but earned. Leaning into edgy territory and falling just on the right side every time, Squid know how to put on a rowdy show and have the tunes to make it worth your time.
You can catch Squid on the remainder of their 2021 UK/EU/US tour - tickets are available now.
(Visited 38 times, 1 visits today)