Storm Awren, which hit the country on Friday, caused significant damage across the region as temperatures plummeted, intense wind speeds upwards of 50mph swept the area and extensive transport and power disruption affected the North East.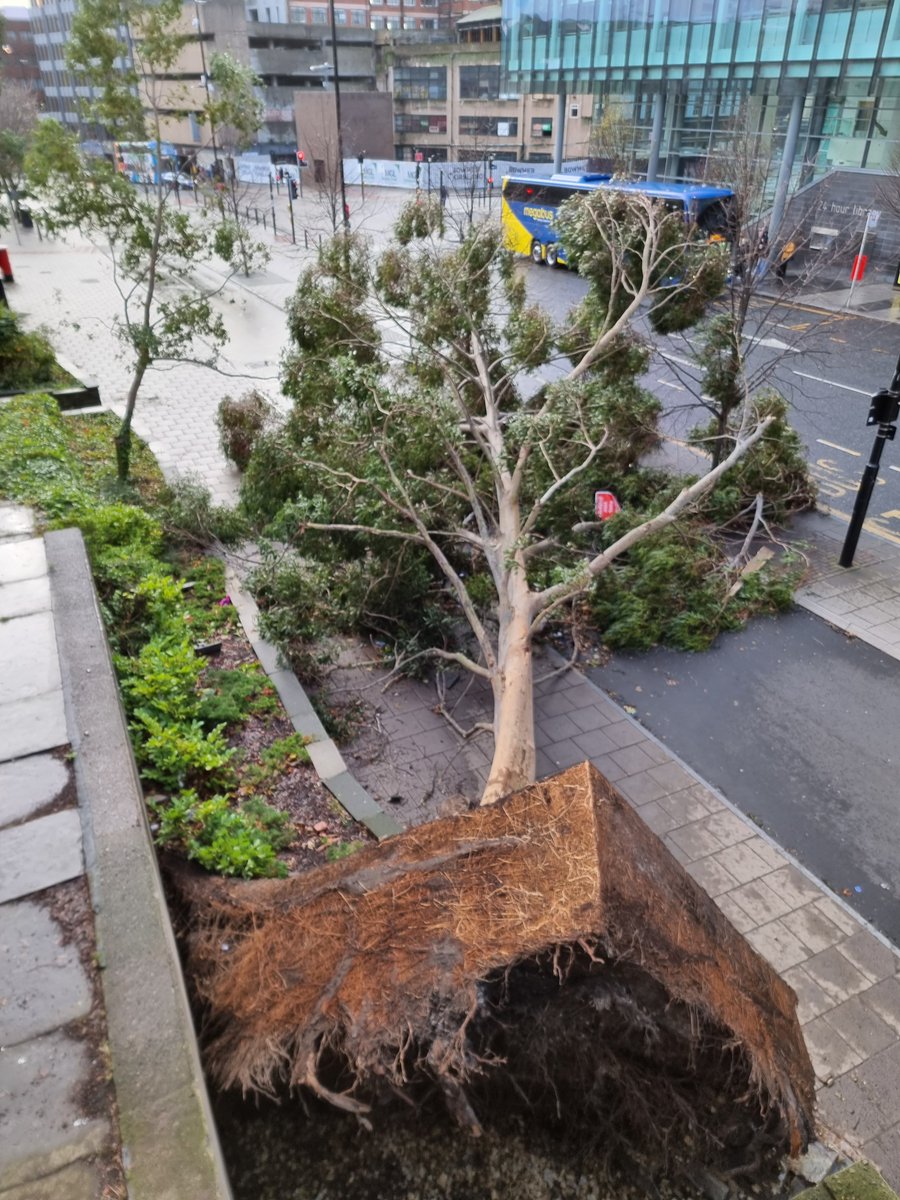 The Met Office reported that a wind speed of 98mph was recorded at Brizlee Wood in Northumberland. Snow fell intermittently over the weekend, and a red alert was issued by the Met Office on Friday in anticipation of the strong winds. The storm sadly killed three people in other parts of the country, as a result of falling trees caused by the adverse wind conditions.
The Tyne and Wear area was one of the worst hit places with power cuts, as the Northern Powergrid reported 240,000 houses suffered a loss in power as a result of the weather. As a result of this, and the icy conditions, freezing temperatures and damage by falling debris, many schools, libraries and similar institutions remained closed on Monday following the weekend's weather. Students at one Northumbria halls were evacuated as part of a wall was ripped off as a result of the high winds; whilst no one was injured, several students were forced to relocate.
Many trees fell and caused disruption throughout Newcastle's city centre, including one which blocked part of the road and a cycle path on John Dobson Street. The Christmas Tree outside the Civic Centre, gifted from the city of Bergen (Norway) also fell over, but has since been 'salvaged' according to Newcastle City Council.
Newcastle City Council enacted their "Severe Weather Emergency Protocol", providing "additional arrangements that will be put in place to protect people when there are 'severe weather conditions" including "arrangements for a single offer of a safe place to stay for people sleeping rough". However, this Protocol was halted on Monday 29th November as the City Council deemed the temperatures not sufficiently low enough.
Some sporting events, including the Newcastle vs Arsenal match (though this was held at Emirates Stadium), went ahead, whilst others including a rugby game against Worcester were cancelled.
The severe weather caused huge delays and cancellations across the rail network, with no trains travelling across the border to Scotland for multiple days and providers advising passengers not to travel unless necessary.
The Metro system was also majorly affected, with debris on lines causing significant issues for maintenance teams attempting to troubleshoot issues as they arose. They tweeted on Monday "our sincere thanks to customers for your patience during the major disruption that was caused by Storm Arwen. And to our staff, who undertook our biggest ever recovery operation to restore services. It was an incredible effort."
The Met Office suggests "wintry showers" will continue to affect the region on-and-off over the course of the next two weeks, which could further affect transport links and day-to-day activity across the country.
(Visited 86 times, 1 visits today)