Imagine uploading your first ever song to Soundcloud and a fortnight later you're booked for Reading and Leeds Festival and being played next to Rhianna on mainstream radio. Well, that's exactly what happened to the 5 piece indie-rock band from Liverpool: Paris Youth Foundation. Fronted by Kevin Potter's melodic vocals, Paris Youth Foundation's discography is packed full of anthemic, indie tracks designed to be played in a festival field.
Named after graffiti seen outside a Paris metro station seen as a child and remembered by Potter, Paris Youth Foundation were picked up by BBC Introducing in 2016 and have toured alongside indie royalty Blaenavon and The Magic Gang, as well as working with Blossoms and Courteeners producer Rich Turvey.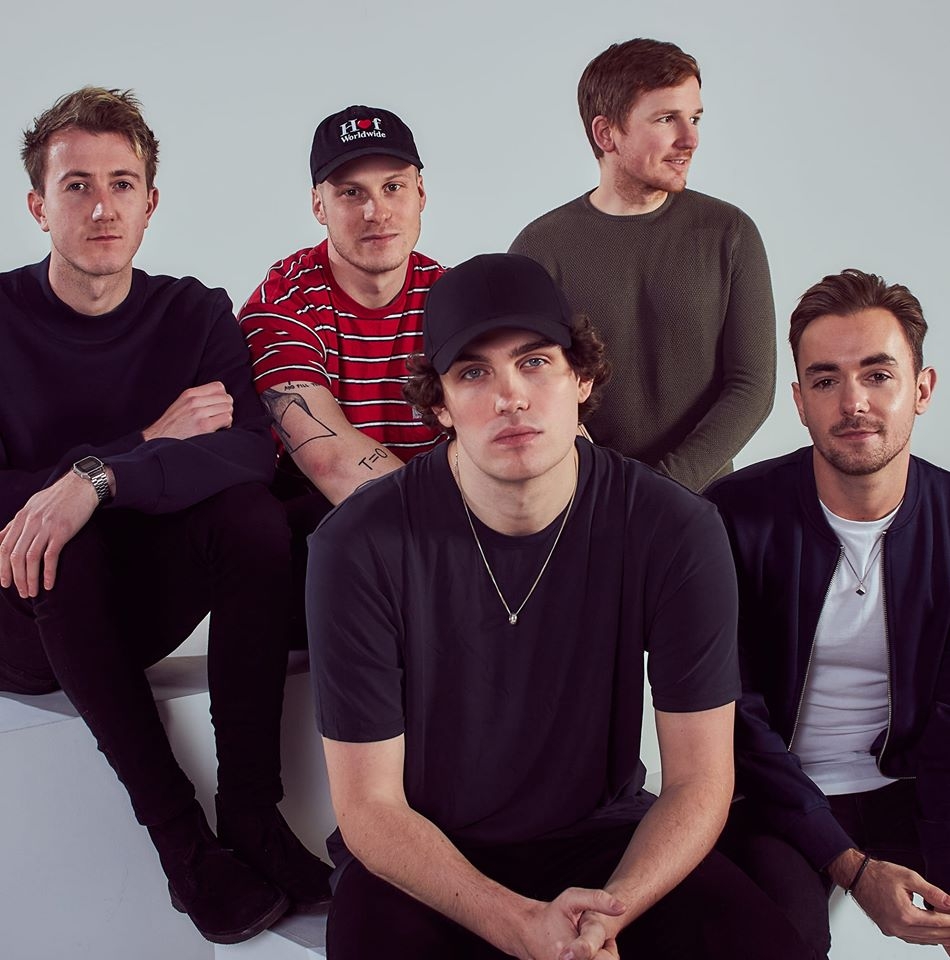 Numerous singles, including the 2018, dreamy yet euphoric "Jessica" (self described as "swapping heartbreak for sexy") and "London", carried by punching guitar riffs led to "The Night's Are For Thinking About You" EP, a perfectly crafted snapshot of what was later to come on their debut album. And, if you fancy a cry, piano versions of the EP are sure to open up the water works.
Finally, after 5 years in the making and being delayed by numerous lockdowns, the band's debut album "How To Ruin Your Life" was released in 2021. A manifesto in 21st century breakups, the album is full of honest, heart on sleeve, melancholic lyrics that are contrasted with the band's signature upbeat, indie sound of twangy guitars and wall to wall choruses. Speaking of the songs on the record, Potter explains "They all happened to me, they're all set in Liverpool city centre, about the same girl, and the same unhappy ending."
The album kicks off with sentimental "Home Is Where The Heart Is", full of catchy, nostalgic lyrics which set the tone for the rest of the album. Summery riffs and emotive vocals are juxtaposed throughout, especially with "Tired of Loving You", a bittersweet track."The Backseat" follows later with infectious and brightly lit lyrics detailing 4am drunk calls to exes. The album aptly comes to a close with "Goodbye", a perfect close to an emotive yet thoroughly enjoyable, indie soaked album.
So, if you're looking for some new indie tracks to add to your Spotify playlists, be sure to check out Paris Youth Foundation!
For fans of: Vistas, Two Door Cinema Club, The Wombats and Catfish and the Bottlemen
(Visited 12 times, 1 visits today)