Plans to build new pillars on Northumberland and Pilgrim Street have been unveiled by Newcastle City Council.
Standing at over 15 metres high, pillars could soon be covering two iconic Newcastle Streets. Planning permission has been granted for the structures, which will be street art by day and lights by night.
The council has revealed that the project is a part of a £50 million city rejuvenation.
The project is based upon the wooden guide poles across Holy Island. A council spokesperson said in an interview with the BBC that "Northumberland Street and Pilgrim Street formed part of the route through medieval Britain for Pilgrims and travellers journeying to Lindisfarne."
"The sculptural lighting masts are a reference to those amber pies, symbolising safe passage, journey and direction."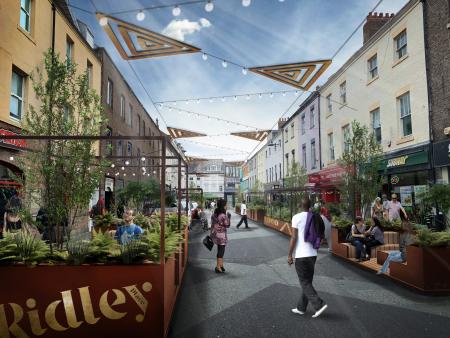 Of course, these intentions are well inspired, but what does the general public think? To gauge public opinion, I asked a few students and locals what they thought of the idea. One said "Why? Honestly why?" they laughed. "Is that needed? 11 'iconic' pillars?"
Another said "I don't see the point in it. If there's a function for it then yeah but spending money on some pillars for aesthetic is stupid."
One student said, "Have we learned nothing from the clasp?"
Plans from the £50 million pounds city revamp include transformations to Old Eldon Square, Blackett Street, Grainger Market, Ridley Place, Saville Row, Pilgrim Street and Grey Street.
Writing on the plans, Newcastle Council stated "The city needs to be ready for the future. We want to create a series of enduring places and spaces to serve the people of the city with a legacy focused on resilience and pride."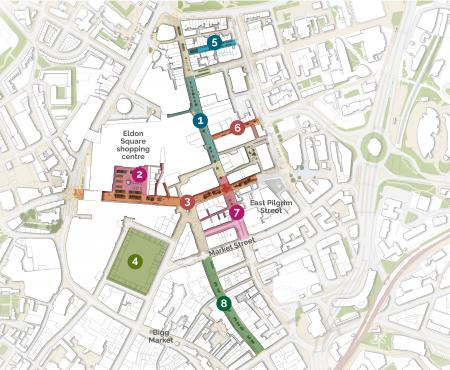 The council also said "We have been working with businesses in certain areas of the city as we look to bring forward proposals in phases, taking onboard feedback to update our designs."
It's unknown when construction will take place as the proposals are still early and subject to change. For now, the city will have to wait and watch for the first stages in development.
(Visited 59 times, 1 visits today)