The BBC have launched a new season of its weekly show called 'Sound of Gaming', which aims to shed light (or the auditory equivalent) on the relatively underappreciated space of video game music, and in that noble spirit let's take a look at what scores hold up, and why.
Video game music is amazing, but often is considered simply a by-product. In truth, video game music can easily stand alone, and in fact pushes musical genres further, providing spaces for new techniques and genres, made to match boundary-breaking games - Classical music wasn't cool until the gang is storming Battlefield 1's trenches, and jazz folk isn't 'hitting different' until the masses are designing their perfect islands in Animal Crossing.
Similarly, there wouldn't be many outright fans of Nordic bard music, but the first few notes of Skyrim's 'Dragonborn' will send any gamer hurtling back to the dappled glades (I've tested it). Similar titles, like The Witcher or Red Dead Redemption II, with grand scopes and grander scores, are games we put a lot of time in, make it difficult to discern whether the soundtrack is held up purely by nostalgia. Perhaps the real trick to these scores was that they never got old while exploring such vast worlds, and will never be unwelcome to listen to. Tracks from both games are featured on BBC's 'Sound of Gaming'.
Video game soundtracks are not always custom, often with games mimicking a radio, allowing developers to compile soundtracks from the best musicians, and still trying to match the game's aura - it's not as easy as it sounds. Done well, like in Fallout's apocalyptic 60's Americana, you have a wonderful reintroduction to some classic genres and titans of ages past. Other games, like the GTA series, have provided a radio experience for a generation who would've gone without, and they act as a great introduction to music as a whole - I'm looking at you Burnout Paradise, for my 'Tchaikovsky' and 'Alice In Chains' appreciation. (Don't ask, just listen).
Furi went under a lot of radars, but it's soundtrack did not. It is its own techno album, transporting the listener to the game's acidic dreamscape, whether the played its visual accompaniment or not.
Some titles are simply on another level. Games with such bangers that it doesn't matter if the game came attached or not. Furi went under a lot of radars, but it's original soundtrack (OST) did not. Custom made, through a collaboration of some of the best indie electro artists, it is its own techno album, transporting the listener to the game's acidic dreamscape, whether the played its visual accompaniment or not. DOOM (2016) was an impressive update to the mythical game of old, but the most impressive of its overhauls was the soundtrack. Mick Gordon wrought a masterwork of metal that is recognized as one of the best progressive metal albums.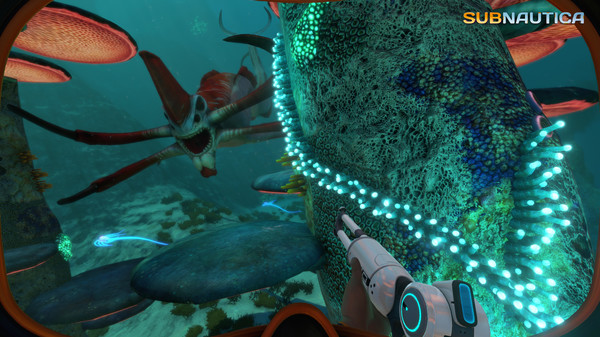 The best titles are all the above, complementing the game, introducing new artists, and pushing its respective genre. My personal hall of fame begins with Hotline Miami, a synth powerhouse beat that bleeds vaporwave, which always sparks an itch in my thumbs. Subnautica's soundtrack is truly alien, an unsettling techno mix that refreshes those memories of plunging into the black time and again. Outer Wilds is unique in that it has primarily one song, that plays over a loop of the universe dying as you pootle around in a wooden spaceship - it was always destined to be a vibe.
Soundtracks may often not get the recognition they need, but hopefully with gaming awards becoming more popular and radio shows like 'Sounds of Music', video games scores can be appreciated fully as works of art they are.
BBC Radio 3's 'Sound of Gaming' can be streamed, downloaded and subscribed to now online.
(Visited 39 times, 1 visits today)