It's March, we're still in Lockdown (though maybe not for long?), and there are plenty of arty activities to get involved in online. From workshops and public lectures, to exhibitions and performances, hopefully there'll be something to take your fancy.
3RD MARCH | Images of Feminist Resistance: Artist Helen Cammock
"How have images shaped, and been shaped by, feminism? Turner Prize Winner Helen Cammock's work considers how photography and film are implicated in the politics of resistance and protest – asking whose voices are marginalised from history, who speaks on behalf of whom and on what terms. Her 2018 video, The Long Note explores the role of women in the civil rights movement in Derry/Londonderry in 1968 at the beginning of the 'Troubles' (1968-98) – a civil war between Republicans, Loyalists, and the British state over whether or not Northern Ireland should remain part of the UK or form a united Ireland. Weaving together contemporary interviews with archive footage, The Long Note examines and challenges the social norms about gender and conflict – reflecting on a society in violent transition at a time both when the peace process is fraught with uncertainty and feminist activism has transformed Northern Ireland in recent years."
3RD MARCH | NUSU Creative Writing session
4TH MARCH | LIVE Drawn to Figures
"Discover your inner artist in this live virtual drawing workshop. Facilitated by artist Jill Galloway, the workshop will include guided instruction on the techniques and challenges of figure drawing. Participants will be offered the chance to share their work at the end of the session. Each program will highlight a Portrait Gallery exhibition or portrait from the collection. Open to all skill levels, ages 18 and up. Please see below for materials required for individual sessions."
5TH MARCH | Recyclable Arts and Crafts Tutorial with Blank Canvas Society
"Most things we often throw away after they've broken or we have no use for them, but Blank Canvas want to show us that all our rubbish can be turned into something new and beautiful. Join Blank Canvas Society as they use recycled plant pots, tiles, and glass to create beautiful Terrazzo coasters."
5TH MARCH | Race, Gender, and Intermedia Art Practice in Paris c. 1900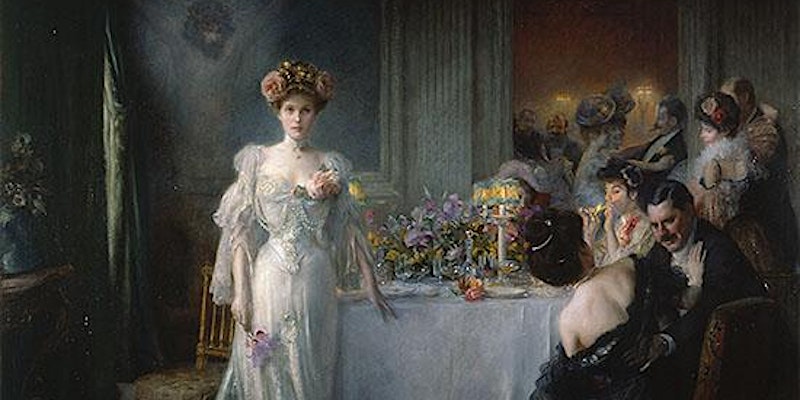 "What were the opportunities and limitations in late nineteenth-century Paris for artists (broadly defined) who were not white and male? This pair of events brings together research presentations and roundtable discussion in response to passages from art historian Emily C. Burns's book-in-progress, Performing Innocence: Cultural Belatedness and U.S. Art in Fin-de-Siècle Paris. Burns analyzes how the encounters in the French capital reshaped American culture, fuelled by the idea that the US had no culture, no history, and no tradition."
9TH MARCH | Virtual Writing Hour with the National Portrait Gallery
9TH MARCH | Fickling Lecture on Developments in Children's Literature: What is life?
"We are delighted to announce that Sir Paul Nurse will deliver the 2021 Fickling Lecture on Developments in Children's Literature. The aim of the Fickling Lecture is to reflect on the importance of children's literature to culture and how children's literature shapes and contributes to the way we think about ourselves and the world around us."
"Nobel prize-winner Paul Nurse has spent his career revealing how living cells work. In this lecture, he will consider the question 'What is Life?' by discussing five great ideas of biology, ranging from the 'cell' to 'the logic of life'. By considering these concepts, a direction of travel is set towards a definition of life."
11TH MARCH | What's the Story? The job of directing character-led action films
16TH MARCH | Age of the techno-scene: Why we will need the arts and humanities to tame the tiger of the '4th Industrial Revolution' and artificial intelligence
"It is widely argued that the '4th Industrial Revolution' will be fundamentally different from earlier industrial revolutions in 'scope, complexity and scale'. What challenges will the digital age and proliferation of information, processed at ever greater speeds, pose to the future of society, the health of democracy, the distribution of power economically, and to our quintessential human capacities of self-reflection, empathy and compassion? This lecture examines the crucial role of research in the arts and humanities as we head into, and try to make sense of, the '4th Industrial Revolution'."
MARCH 18TH |Black Feminist Vision: Artist Lubaina Himid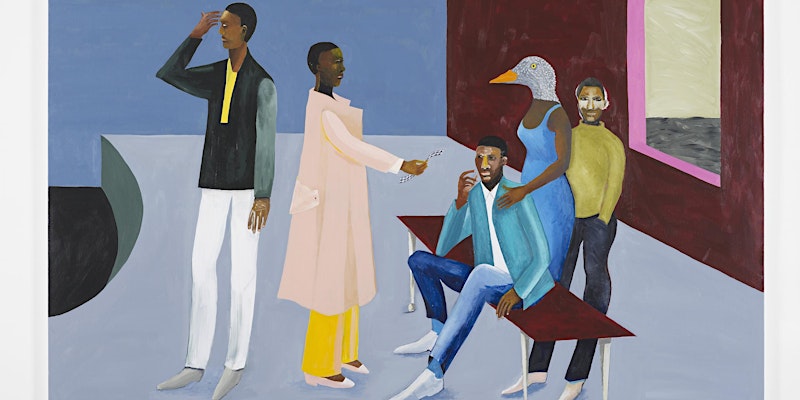 (Visited 31 times, 1 visits today)